to know Christ and make him known.
Welcome to First Baptist Church in Odessa, MO. At FBC, our mission is To Know Christ and Make Him Known in our community and beyond, and we invite you to share in that mission with us. Whether you walk through our doors, attend one of our community events, or visit us online, we want you to feel welcome! It is our desire as a church family that you experience authentic worship, community, and fellowship as we open God's Word together on a regular basis. Look around this site, stop by and meet our staff or visit one of our services. There really is something for everyone at FBC!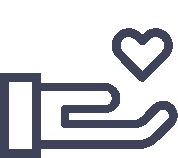 This ministry is supported by the gifts and offerings of those it has blessed. To learn more about how you can support this ministry, follow the link below.